Haute Trash
Rayona Visqueen  Herstory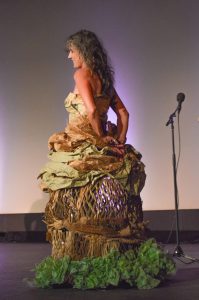 I am Rayona Visqueen.
Underneath all the trash, I am Robin Worley.
Haute Trash has had so many designers over the years, some, like me, have created hundreds of pieces, others have created just one masterpiece……. and all of us have stories,  I hope we all write them out and share them.  this is mine…………
I've got a blog too, that I need to catch up on. it's at www.rayonavisqueen.blogspot.com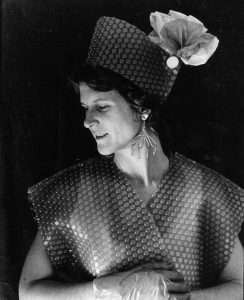 I am proud and honored to say that my trash fashion designer name Rayona Visqueen was given to me in 1988 by Polly Ethelina (Susan Lamela), the founder of Haute Trash.  Susan passed away from cancer in 2000. She is forever sorely missed and fondly remembered. Every show we do, we do for her.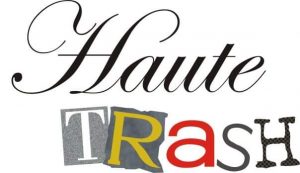 Haute Trash is a collection of artists and designers who create couture from society's rubbish and present it in a tongue-in-cheek, paris-runway style show to entertain and educate about our disposable culture. Hot Trash was born in 1983 from Polly Ethelina via an art movement called Social Science in the little California foothills town of Nevada City.   'Social Science Seminars' were regularly scheduled where poetry labs were interspersed with rock and roll dance bands and ritualized destruction of mass media devices like television sets or video games since we had no smart phones yet.  We had a Chainsaw Marching Band who did a mean rendition of  'I'm your crosscut saw baby, drag me across your log'. We had a house band for all our shows and great irreverent emcees. It was Big Fun.  We were in pursuit of the Big Idea.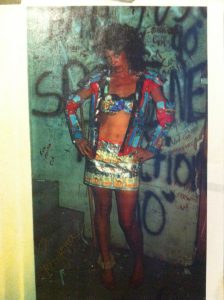 1988 was a big year for the group who at that time was going by HOT TRASH,  it was the third time the show would be presented, and the first that it would stand alone as it's own event. 1988 was also the first year Rayona Visqueen (me) had designs which I had created in a show. Also featured in the show were designs by:  Polly Ethelina (Susan Lamela), Mary X (herself), Eve (Elder) from the House of Original Sin and Prima Debris (Kathi Griffis, who remains the driving force sustaining the present Haute Trash non profit organization).
Early Haute Trash History in a bottle cap:
1983… First ever Hot Trash Fashion Show: The Cutting Edge of Fashion at a Social Science Seminar at the Miner's Foundry in Nevada City. This show was comprised of 3 pieces designed by Polly Ethelina aka Susan Lamela from garbage bags inspired by the shitty workmanship of her husband Hank's Calvin Klein 'designer quality' suit.
(ADD POSTER)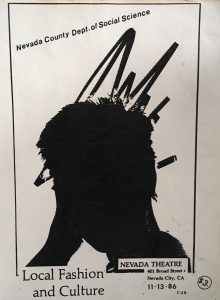 1986…. Social Science Local Fashion and Culture.   I modeled "Surveying the Scene" for Polly Ethelina in her second small show, which was held at the Nevada Theater in Nevada City, California.  3 Designers participated: Polly Ethelina, Mary X (Herself) and Mister Perception (Crystal Fivenson)
1988…. Hot Trash 8-8-88 was the epic Nevada Theater show featuring 5 designers: Polly E, Mary X, The House of Original Sin (Eve Elder), Prima Debris (Kathi Griffis) and Rayona Visqueen (C'est moi)
(INSERT COPY OF POSTER PLUS NEVES AS SPIDER WOMAN PRIMA IN GOLD AND JESSICA IN FUNNEL HAT )
1989… Trash Tech,  at the Nevada Theater featured 8 designers joining the fun: All 5 from the previous show, Plus: Mila of Velcron (Mila Johansen), Leona Night (Crystal Fivenson) and Disposabelle (Jann Garrity)
(INSERT COPY OF POSTER PLUS Link to NEWSPAPER ARTICLE and photo of designers onstage)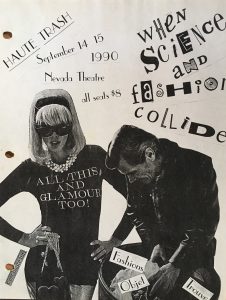 1990… The 5th and final show of this period: Haute Trash – Object Trouve  Fashions for 1990, at the Nevada Theater, ended off the era (or so it seemed) in DaDaesque style with a 2 evening show with over 150 designs from 13 designers.  ALL  8 from the previous year,  plus: Tacky Vinyl (Jody Leggs), Starline (Amanda Wilder), Recyclarella (Raven Joy), Commes de Garbage (Shelly North-Garson), Venus de Mylar (Gwen Clardy) and Ozona Slash (Connie Coale)
(INSERT COPY OF POSTER-  THAT SECRET DESIRE AND LETTER FROM SUSAN AND HANK)
In the meantime, I had moved back to the Big Island of Hawai'i a few months after the 8-8-88 show and commuted back to California for the '89 and '90 shows. Synergistically and serendipitously I connected right away with a wonderful Big Island Trash Artist named Ira Ono from Volcano who was just developing what would become East Hawai'i's most popular Art Event of the year. The Trash Show was a juried exhibit of Recycled Art that is housed annually, since 1991, for a monthlong exhibit at the East Hawai'i Cultural Center in Hilo . Every year for the Gala opening I would stage a small fashion show of my work and the wearable work of other local trash fashion designers and artists.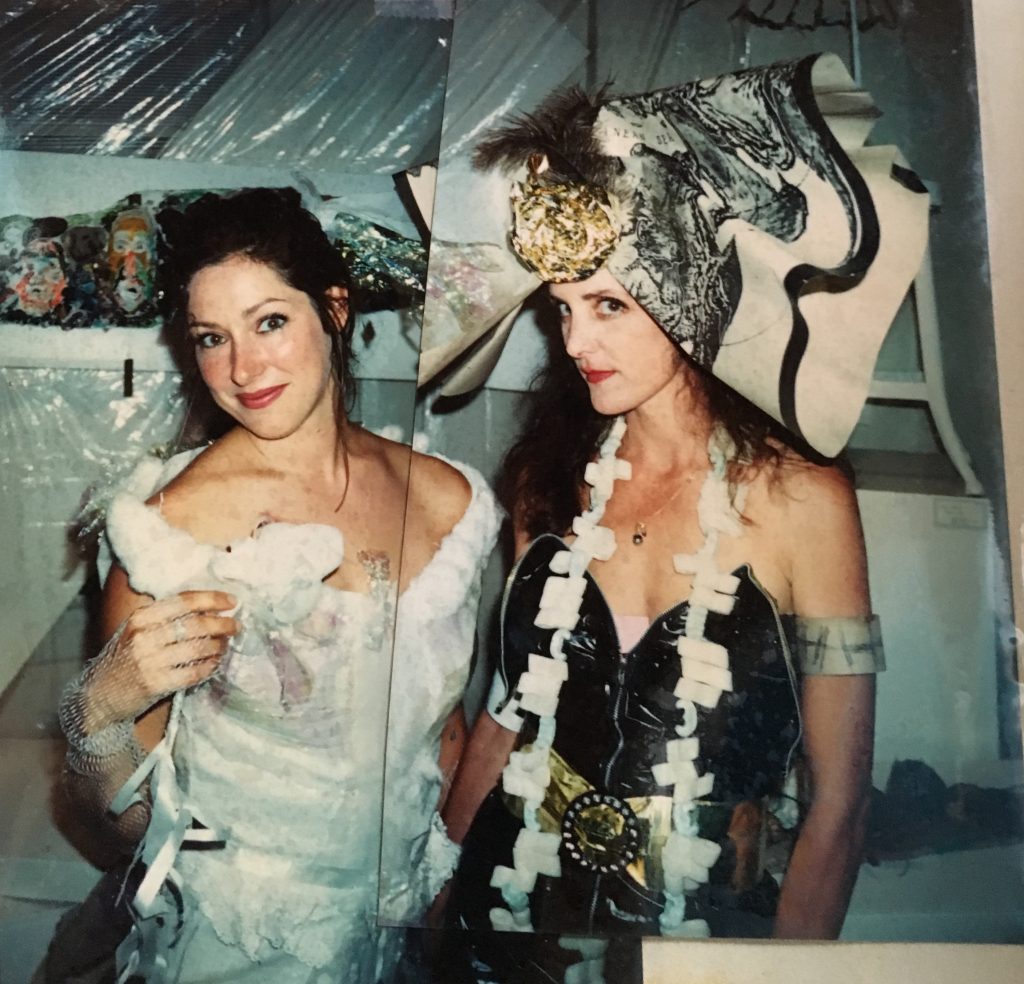 Trash Fashion grew exponentially in Hawai'i once introduced on the Big Island. I had a small group of friends and inspired artists who became the Designer/models that made it all go.
Ira called me one day and said "Are you sitting down?" He then proceeded to tell me that we were going to be interviewed for a television show about interesting people in Hawai'i called The Hawaiian Moving Company. They came with all kinds of fancy equipment and we interviewed and then we gave them a mini fashion show, they had us jump in a dumpster and collect stuff. It was silly and fun and all of a sudden we were famous around the islands. We started getting paying gigs on Oahu and Maui after this.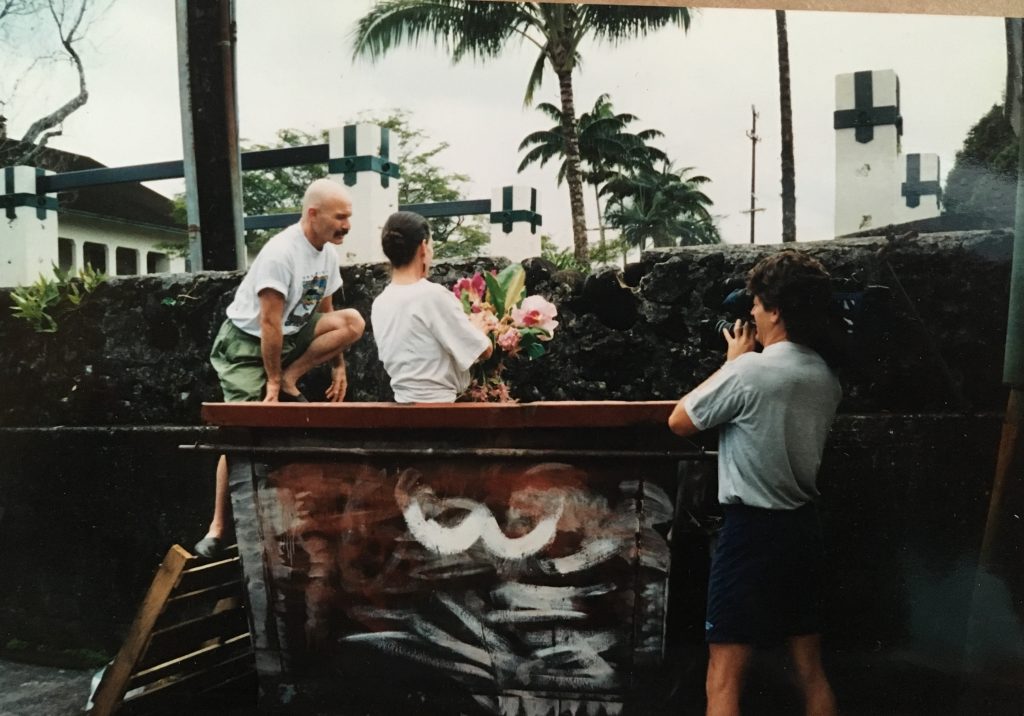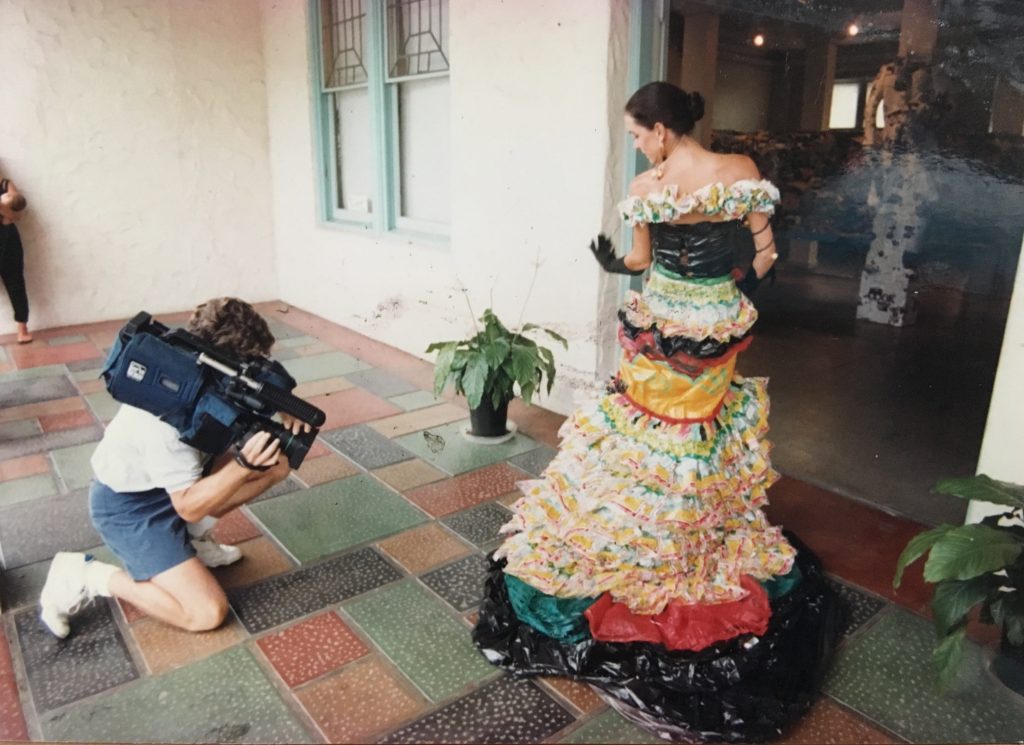 We once performed at a luncheon for Hawai'i Governor Cayetano held in the courtyard of Queen Lilli'uokalani's residence, Washington Place, in Honolulu… We were given the Queen's chamber as our dressing room. This was one of the greatest honors of this designer's life,  to sit on Queen Lilli'uokalani's bed and apologize to her for the piggish white men who had stolen her beloved Hawai'i.  And there we were, white women, wearing trash costumes for the occupying Governor's luncheon, life is so full of irony.  The talented Tonya Trash (Tonya Miller) was with me on this adventure, I remember her asking the 4 star General seated at the Governors table what was up with all the thousands of plastic water bottles just left behind scattered across the burning desert after the Kuwait war.  She'd seen the National Geographic photo.  She got no good answer from him. (INSERT B&W PHOTO OF GOVERNOR AND GENERAL WITH US  4)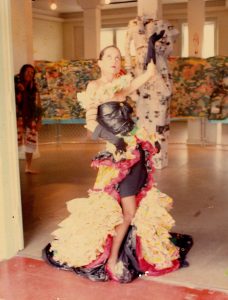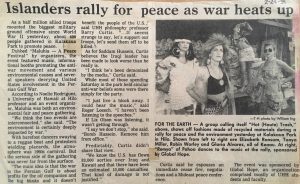 The gigs on the Big Island and around Hawai'i lasted from 1991 when I shared a 5 piece show at the Maluhia Peace Rally at Kalakaua Park in Hilo, until 2001 when I left for Seattle.
Some still continue, like Kona Brewfest.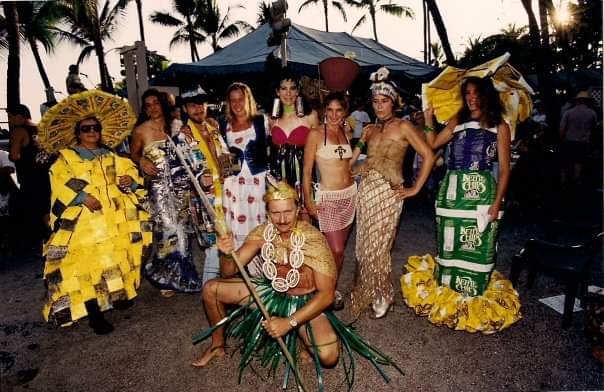 We had our show with Ira Ono every fall at East Hawai'i Cultural Center, and flew to Maui every spring and performed with Ira in Kahalui. He had lived on Maui many years before coming to the Big Isle and has a strong following and an Art Show there every year with Hui No Heau in Haiku.                                I worked together through the years in Hawai'i with organizations like Recycle Hawai'i,  Hawai'i Recycles,  The Ironman Association,  Global Hope,  Maui Food Bank, Kona Brewfest,  County of Hawai'i,  City and County of Honolulu, The Palace Theater,  Desiree Cruz Modeling School, and Hawai'i's Volcano Circus to name just a few. Designers during this time included: Tonya Trash (Tonya Miller), Lynne O'lium (Lynne Rose Mollo) Le Femme Poubelle (Anne Veillet), Barb Wire (Karin Moore-Seawater), Shaun Kellum, Russ da Far Eye (Russ Brauher), Ronda Nicholson, Ken Charon, Rebecca Rosen, Theresa and Geneva SanMiguel and many others
Haute Trash had been dormant in California for several years when the new millennium rolled around, but Polly and Prima had been toying with the idea of bringing it back, up until 2000 when we lost Polly to cancer.   That same year in February, strangely & serendipitously, and because we did a small bit in a benefit show in Hilo that they headlined, I was invited by members of the infamous juggling troupe The Flying Karamazov Brothers and The Royal Famile du Caniveaux to bring Haute Trash to the Oregon Country Faire. My excited invitation to Polly arrived too late. Polly left her body behind just days before my letter arrived in the mail. None of the other designers were able to make it to Veneta the first July, and I was not able to make it over for Susan's memorial that spring… but I managed to gather up some of the beautiful young women, mostly children of the original crew, and we put on a half hour show twice a day at Stage Left in her honor. Time was passing and the baton was passing as well. Kathi (Prima Debris) joined me the second year and her daughters (Redeema Debris, Toxic Blonde Productions) after that, then Cirrus (Redusa D'Trash) and her daughters (Garbie and Litterbug) after that and it grew and grew.
(INSERT COPY OF FIRST FAIRE BACKSTAGE PHOTO and LINK To Photos)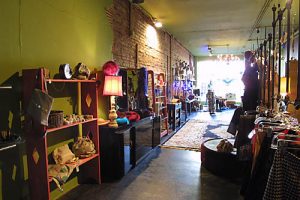 In 2001 I decided to move from the Big Island to Seattle to open a gallery of recycled art. I found a great spot in the Wallingford District on 45th and opened a shop I called Nothing New.  The economic landslide after the 9/11 tragedy made short work of the business. I was open for about 8 months until landlord complications and income loss caused me to close. I had in the process become connected deeply into the greater community of Pacific Northwest recycling artists. I was invited that first new years eve in 2001 to do a small trash fashion show at a warehouse communal artists studio space in Georgetown just south of downtown Seattle. It was a hit and the Haute Trash ball began to roll like a snow ball, growing faster and bigger as it went. Mary X had moved to Seattle some years before and became an integral part of the northern shows, taking on a new designer approach as Wayward Girls Productions (Lift your skirt and fly). She had been awarded an artist loft in the old Good Shepard Foundation building in Wallingford, a retired, hulking home for wayward girls with large estate grounds around it that became Meridian Park. Prima Debris, who never passes up a good road trip, came up as often as she could from California, many times with her daughter Redeema or Redusa d' Trash or Elvira Mental. We shared so many great roadtrips and airport layovers, and after parties in hotel rooms or Mary's loft at the Good Shepard Foundation through the years. Such fond memories. Even my pre-show melt downs are a faded fashion dreamscape. I suffer for my art. Emotionally.
In 2001 Prima Debris had re-activated and joined us for the second year at Oregon Country Fair, and then again that fall in Seattle for the ReStore show.  She went home inspired, and in the spring of 2002 gathered together as many of the old trash fashionistas as she could and inspired a bevy of new ones to join her and they produced the first full length Haute Trash fashion show in Nevada County in 11 years. I came down from Seattle to be a part. The event was held at the Grass Valley Center for the Arts and featured designs by: Prima Debris, Mary X,  Mila of Velcron, Rayona Visqueen, Recyclarella (Raven Joy), Eve's House of Original Sin, Ozona Slash (Connie Coale), and introducing: Elvira Mental Werks (Judy Nielsen and Shaun Muscolo)  (Sandy Scott), (Debbie Dean) and Rebella Starr (Belle Starr).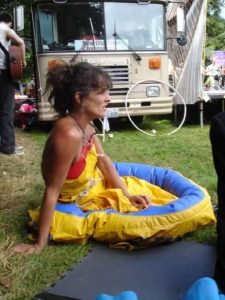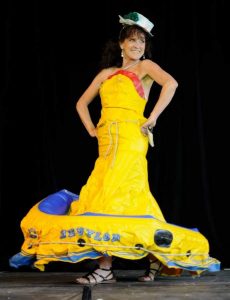 Many great shows began to happen in California, Oregon, Washington and Hawai'i as we now could share designs by mail…. and our repertoire was growing fast!  Kathi got an annual gig at the University of Missouri in her old home town.  Mini gigs popped up all over the place helping with multiple non-profit fundraisers.   We travelled far and wide.     Earth Day was a particularly busy time of year and we got an annual gig at Sierra College in Roseville, California and others around Seattle. Oregon Country Fair happened every summer in Oregon, Chautauqua happened every summer (wherever), SYRCL River Clean-up celebration happened every summer, ReStore happened every fall. The quality of our designs and our performances grew. Kathi and I both began to teach the art, getting jobs within the school systems and staging workshops.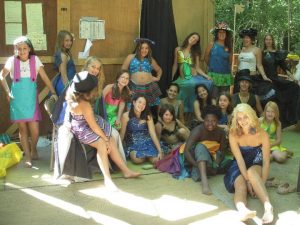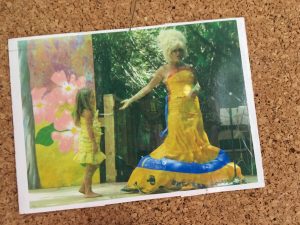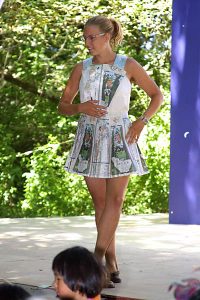 We took on several new designers, including the daughters of Prima Debris Redeema (Katie) and Toxic Blonde (Aria) as well as other mother daughter legends Redusa D'Trash (Cirrus Angelico)  and her daughters Karina, Garbie (Lily) and Litter Bug (June). We were invited to perform at a Burningman fundraising event in San Francisco where we met one of our best: Nicola Griffin- aka Lotta Rubbish. Seattle designers just kept coming. Portland provided as well.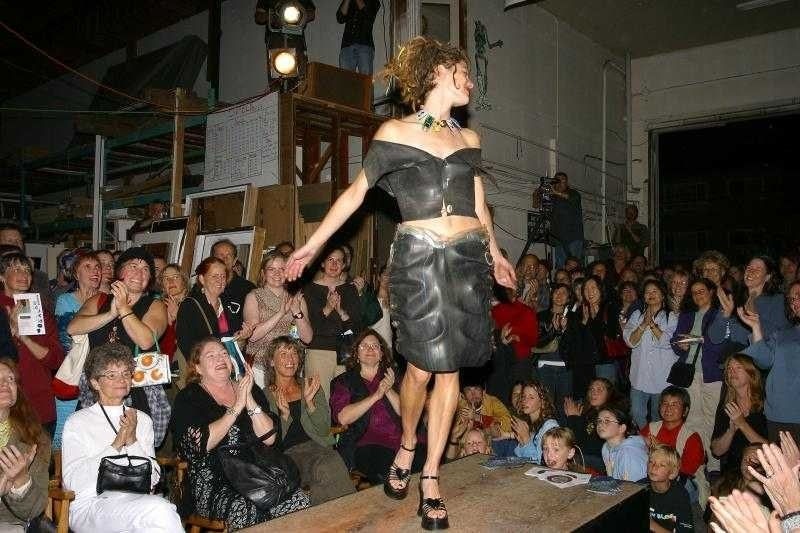 I lived in the Pacific Northwest for nearly 10 years (2001 through 2010) and during that time worked closely with many organizations to produce many many trash fashion fundraising events. These organizations included: The New Old Time Chautauqua, International Sustainable Solutions, The Fremont Arts Council, The Burning Man Organization (in Seattle and San Francisco), Whatcom County,  King County,  Trash to Fashion, Trash Cancer!, Seattle School District, Vashon Island Middle School, The Seattle Center- Next 50,  Seattle Art Museum, Burke Museum, BRING (in Eugene Oregon), Oregon Recycling Association, Junk to Funk (Portland) and above all The ReStore, a recycled building materials warehouse based in Bellingham with a satellite in Ballard a suburb of Seattle near where I lived.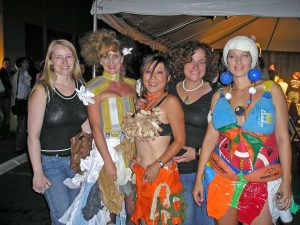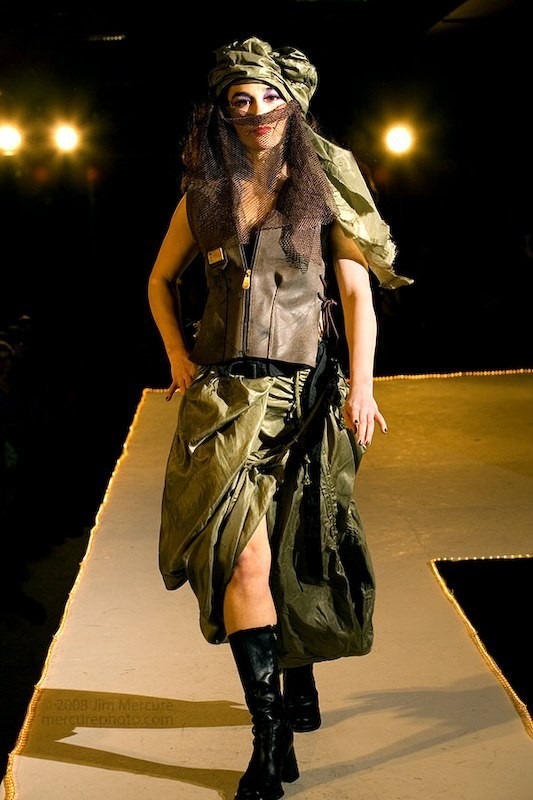 The ReStore is a non-profit organization who worked with us to produce a high energy, high quality trash fashion show as their big fundraiser every year (2001-2012)  These ambitious folks really encouraged us to up our game.  Which we did. Eventually making our way up to the outdoor runway at Inez Grey's marvelous Habitude Salon and then to the multi-wing super runway at the New York Fashion Academy for our annual sold out shows.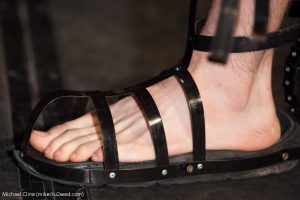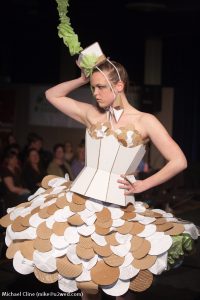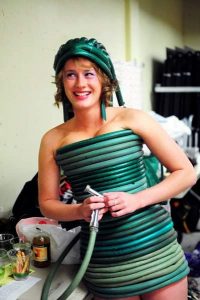 The Mothership for ReStore is in Bellingham, just north of Seattle, and we began going up there to do a second show every year.    First it was at the Buffalo Tavern in old town, which was a hoot, but scary when the runway was a bunch of tables tied together and a red carpet laid down on it…. but then we connected with Arunas Oslapas, an engineering teacher at Western Washington University, who would give his class the assignment to make trash fashion outfits for credit every year for 3 or 4 years. This inspired many outrages and amazing wearable creations. Plus it gave us access to a bigger venue at the Campus.
Here is where I need to give a big shout out to all of our photographers and models through the years. I know I won't remember all of your names, ALL of you are inspiring and wonderful and I appreciate you! Photography began with Hank Meals back in the beginning, always shooting in black and white, sometimes right up on the runway with you or laying on his back on the stage getting really great and fun images. Those days were the best.  In Hawai'i, Jim Hightower faithfully recorded our early EHCC trash shows. Jim gave me a record album of the Ducks which has a song Hot Trash. (RIP Jim, thanks for your love and support). In Seattle I met John Cornicello who is a gem of a guy. He faithfully set up a portrait studio at all of our big shows, recording everything he could for our archives. Michelle Bates is the official photographer for the New Old Time Chautauqua and Moisture Festival, she has tirelessly been collecting images that document the story of the rise of "New Vaudeville" on the West Coast and beyond. (J'taime Meesh)    Rachel Olsen did one of the best shoots we will ever have, "backstage"  at the Seattle Art Museum with a big white back drop. In Ballard, Michael Kline brought us an entire army of brilliant photographers including Jim Kennedy, Jim Mercure,………….,   who shot our shows from all angles every year at the New York Fashion Academy. In California we had so many, Adrien Schneider, ……………….  Thank You all. Each and every one of you. YOU have created the vehicle which lets Haute Trash live on and on. And all of you out there who have modeled for us over the past nearly 40 years…. We could never have done it without you… your beauty and grace is the beauty and success of this big idea. To the ones born in, became super models at 7 and now are our new wave of innovative designers……. Thank You from the whole of my heart.
.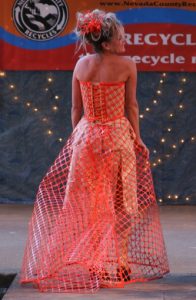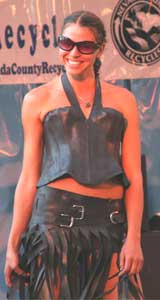 Haute Trash carried on. We had a few stumbling blocks in the evolution of our business structure when a sub group tried to trademark our name but we persevered and knew in time things would change. We grew. We won back our tradename Haute Trash. We had a message about this disposable culture and we needed to spread it as far and wide as we possibly could.
And then in 2006 Haute Trash Artist Collaborative. a non profit 501 c 3 tax exempt organization was created by myself, Kathi Griffis, Judy Nielsen and others. The mission of Haute Trash became:  to create and produce performance art of the highest professional quality and to perform it before the broadest possible audience. We create fashion out of trash in order to entertain, educate and empower others to think, reuse and recycle. Our show seeks to break down the boundaries of stereotypical beauty and fashion by celebrating bodies of all sizes, shapes and ages through humor and satire. Haute Trash is a troupe of resourceful artists who produce runway fashion shows featuring haute couture made from society's trash. Through our art we will change the way you see the world.
In 2007 we staged a big show at the Miners Foundry in Nevada City called Getting Back to the Big Idea. It was our first big show as an official non-profit organization. It felt good to have such a great time and so much community creativity again. We sold out, two nights, and we kept going.
We also had a spot once in a very fun gig in Nevada City that was a celebration of the Beatles.. we built a set for our bit that was a bathroom wall and we came in through the window.
In 2008 Haute Trash was invited to be guests on the Janice Dickenson Modeling Agency Reality TV Show. Prima and Redusa took the challenge to go down to L.A. and show our work. It was a bit different than anything we had done in the past.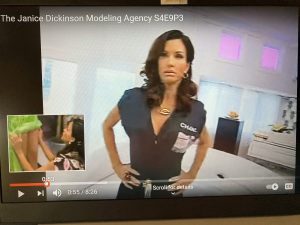 To see Janice Dickinson wearing the Chanel Garment Bag Dress live, and other Haute Trash on the Hollywood Green Carpet Runway as featured on her TV show in fall of 2008, follow this link:
http://www.youtube.com/watch?v=-Tow1BUmFiE
In 2006 and 2008 we did shows at the Seattle Art Museum for International Sustainable Solutions, a nonprofit organization who brings urban builders and architects on excursions around the world to study sustainable practices throughout history. 2006 was held at the Asian Art Museum up on Capitol Hill and I was commissioned to build a custom piece for this event from old SAM banners for Mimi Gates, who was the Executive Director of Seattle Art Museum at the time. She wore it to the dedication ceremony of the new SAM waterfront sculpture park in Seattle. (Mimi is also step-mother to Bill Gates)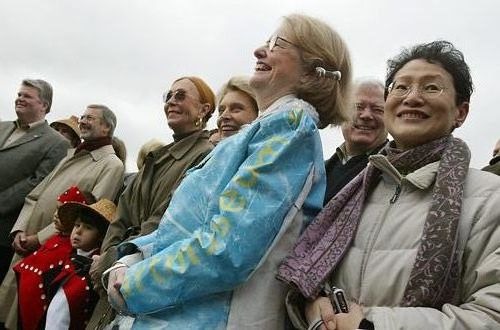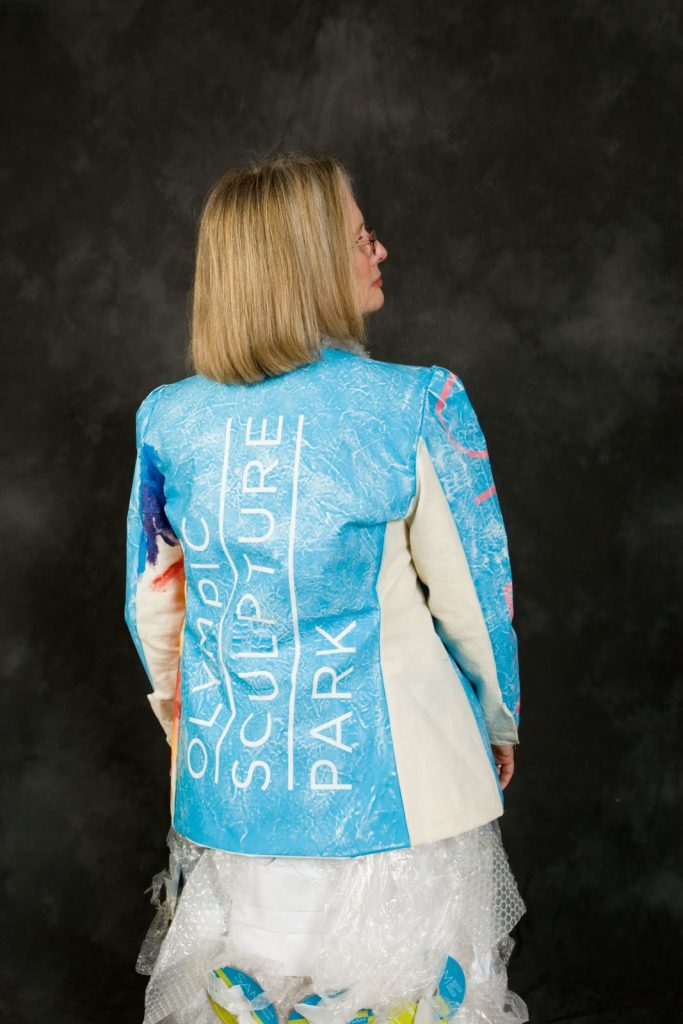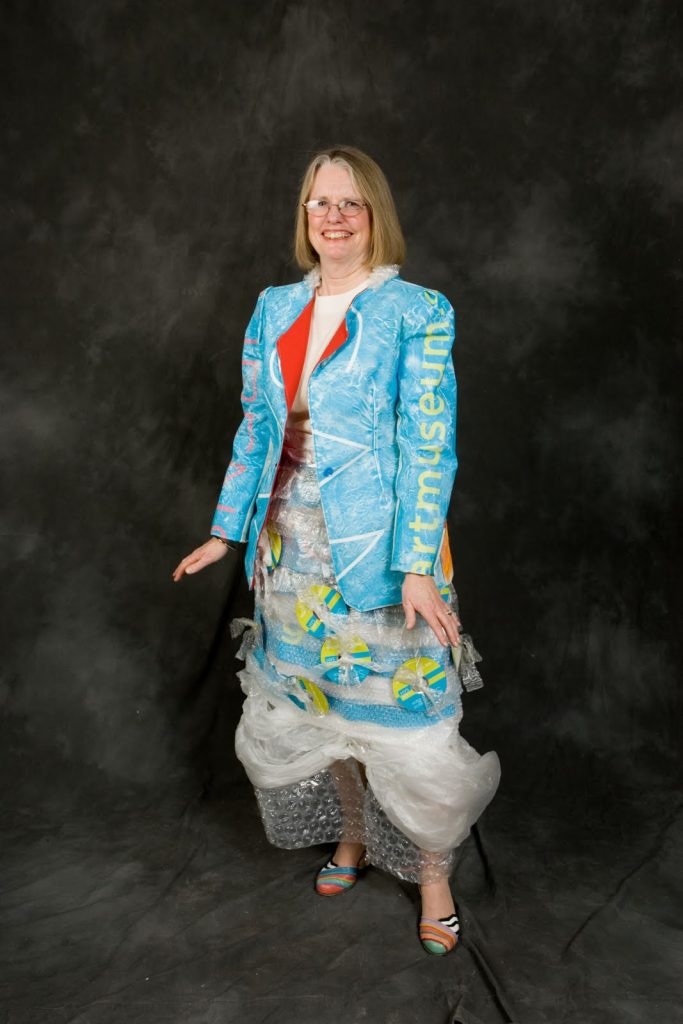 In 2008 the show was at the big SAM on first avenue downtown Seattle under the light studded flipping car installation in the main lobby, and through the big plate glass windows across the street, the Iconic employee-owned strip club Lusty Lady posted our event on their marquee.. This never happens! What an honor! Only,  heehee, it's free to enter Lusty Lady, our event was not free, it was a gala fundraiser and we had a couple disgruntled fans who ended up watching through the big windows on 1st Avenue.  We blasted across the street after the show for this photo op with John Cornicello!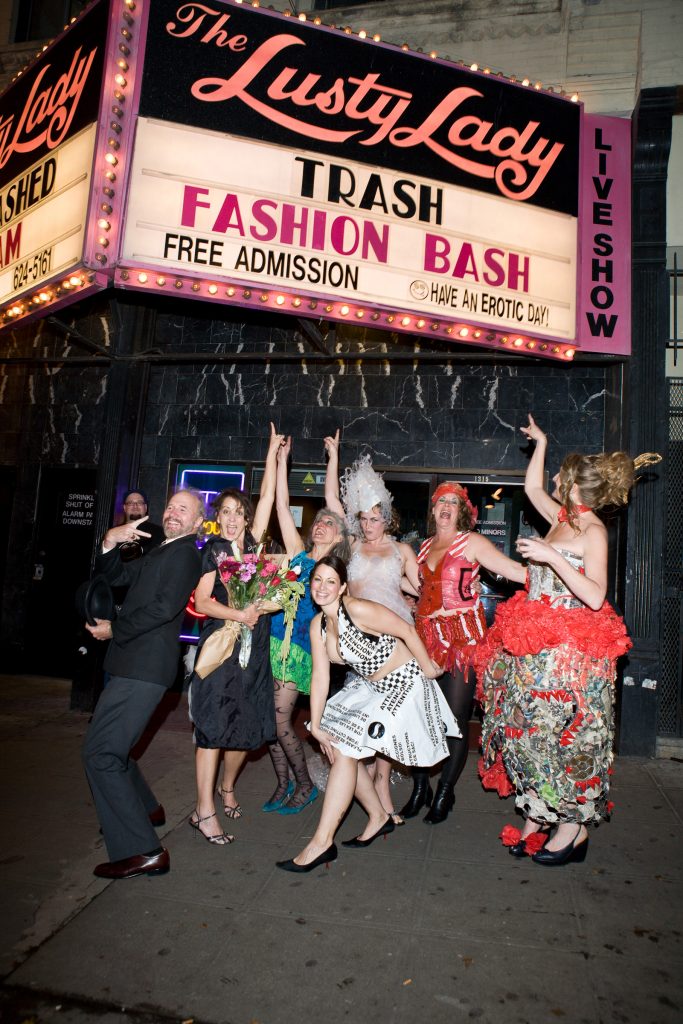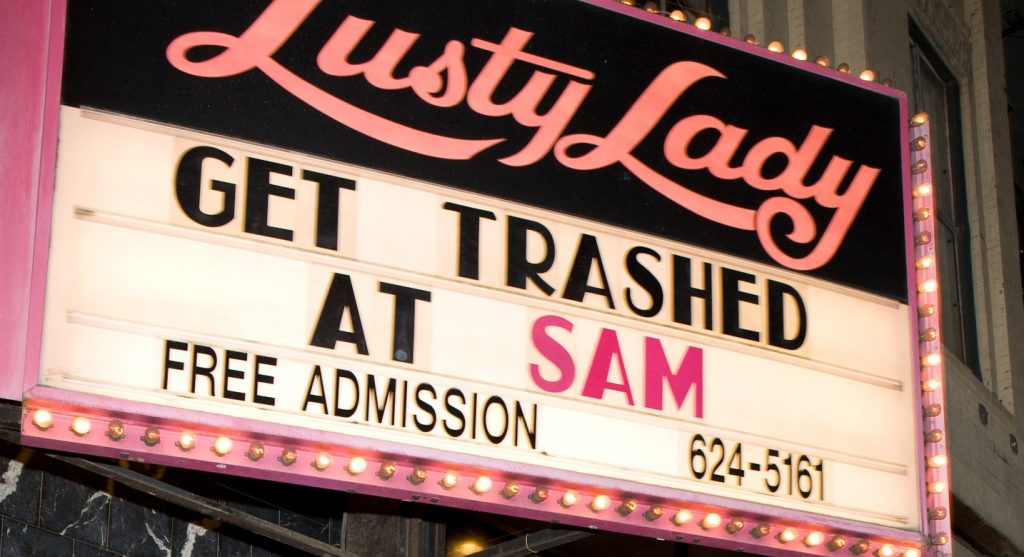 (Insert  POSTER & Link:  Photos from Big Idea)
In 2010 I moved back to the Big Isle to find that the Trash Fashion bug had never left… Teresa San Miguel and other members of the community had continued producing the gala fashion shows every year for Ira's Art of Trash, The Kona Brewfest was still doing an annual trash fashion show which they had no idea they had not created themselves and up north in Hawi, the local artists had built up a really fab annual show.  I slipped back in where I left off at EHCC and grew the show into an annual fundraiser on the long runway at Imiloa Science Center at UH Hilo. We made it a competition and got some amazing responses.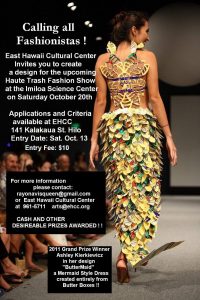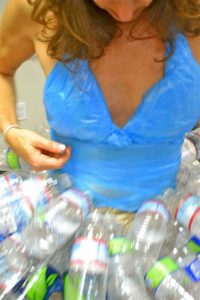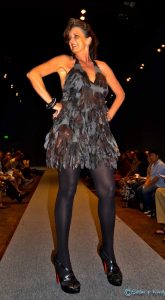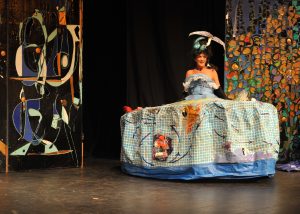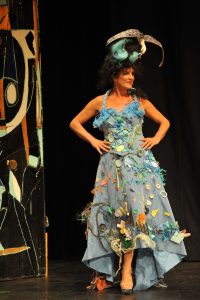 By the end of the first decade of the new millennium, Haute Trash had presented thousands of designs to hundreds of audiences all across the U.S. We had designers living in Vancouver and Ontario Canada and in every west coast state, plus Hawai'i. We flew places like San Diego for a gig at the Hazardous Waste Convention, or Redmond Oregon for the State Associasion of Recyclers, and road tripped to events in places like Reno, Nevada, San Francisco, California and Bellingham, Washington.  Some amazing shows happened in our hometown of Nevada City Thanks to Kathi … it started with Back to the Big Idea in 2007, then an annual series at Pilot Peak Winery and in 2010 we staged Fashion Satire from the Gyre, with and ocean garbage theme. We celebrated 30 years in 2018 at the renovated Nevada Theater in Nevada City, where it all took rise in 1988.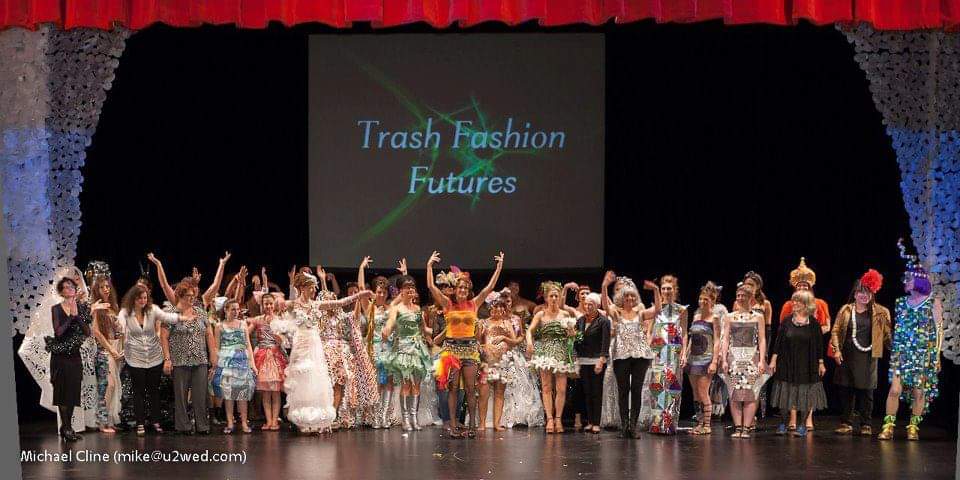 In 2012 I was invited by The Seattle Center, thanks to Seattle Designer Bill Gaylord (Burning Roof), to create a Trash Fashion Show that would celebrate the 50th anniversary. Seattle Center is the site of the 1962 World's Fair and 'The Next 50' was a year-long celebration that included all aspects the center has to offer. We were booked into the Intiman Theater September 8th and 9th for a 2 evening event called Trash Fashion Futures.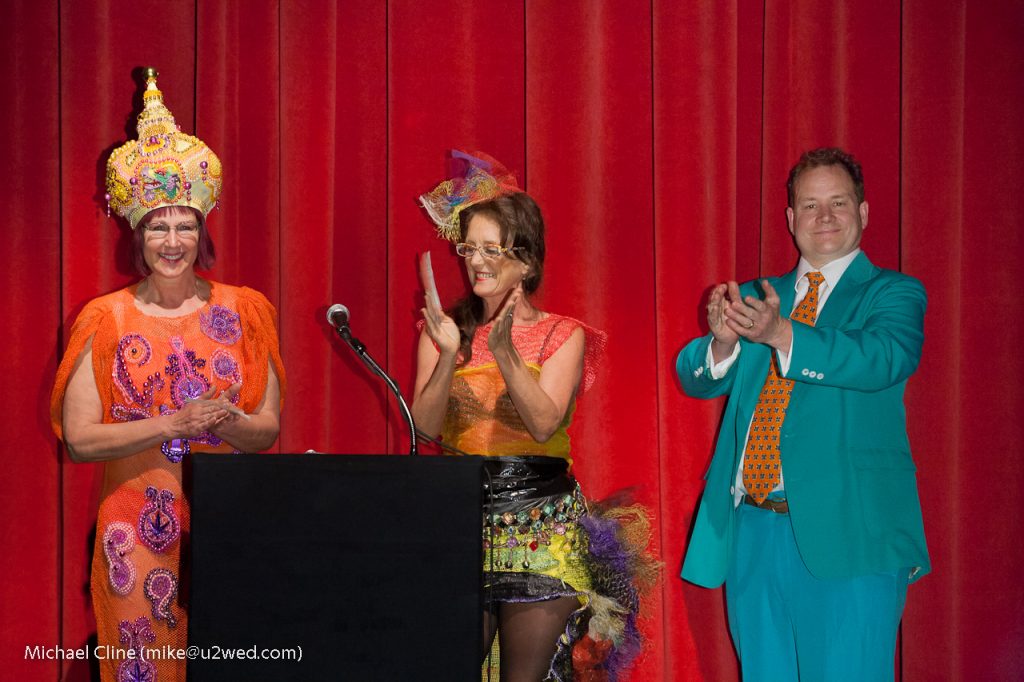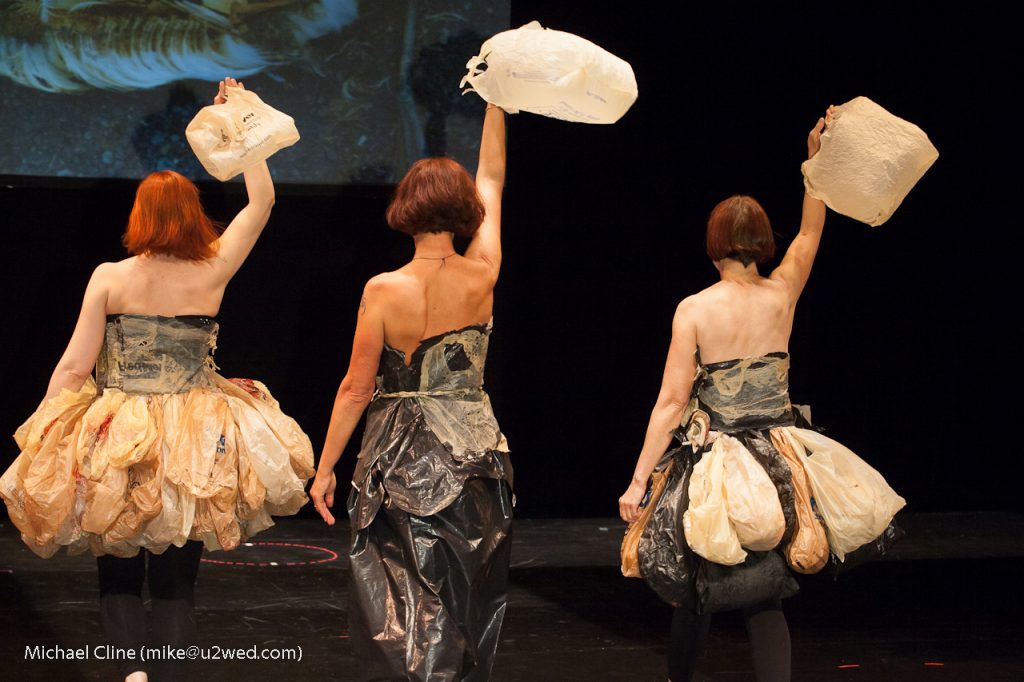 It was a multi-media extravaganza with lots of wild tech and a union stage crew. Something new for our little team. We had an amazing stage set created by Barbara DePirro. The show included huge images of the Albatrosses on Midway island by photographer Chris Jordan and a multi-media video experiment by Rebecca Maxim (Allotta Detritus). Designers for this show included: Elle Poubelle (Kristi Maxim, who also co-produced the event), Prima Debris, Redeema Debris (Katie Griffis), Elvira Mental Werks, Mary X, Redusa D'Trash,  Ruby Reusable (Diane Kurzyna), Lotta Rubbish, (Nicola Griffin), Chako San (Hisako Tarutani), Burning Roof (Bill Gaylord) and Alotta Detritus, (Rebecca Maxim), Selena Eon, Kristi Byrd and myself Rayona Visqueen.
In 2014 Haute Trash Produced BIG TRASH/small world at the Pilot Peak Winery in Grass Valley. I flew over and showed a small collection of my work.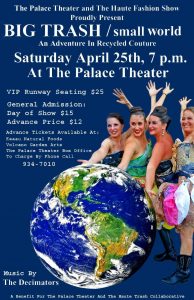 I produced my "final" Big Island show at the Palace Theater in Hilo for Earth Day 2015.  It was a continuation of the BIG TRASH / small world show we had been touring the previous season. Prima and Redusa, my guardian angels,  came over and brought a mountain of the repertoire of designs. Ira joined in as did several other local Big Isle designers. We even had Susie with Cinnamon the pup dog as a co-model. We had a rocking band The Decimeters, with Brent Magstadt, Sherri Thal, Brian Crist, Sarah Bethany and Micheal Surprenant,  I love the Palace,  it was a night to remember. Then, exhausted, Kathi, Cirrus and I headed for the beach.
One day, we will return to the Palace.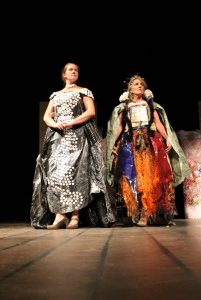 In 2018 we had a show at the Nevada Theater again to celebrate 40 years since the 8-8-88 show. Some new designers and some of the originals. We've come a long way baby.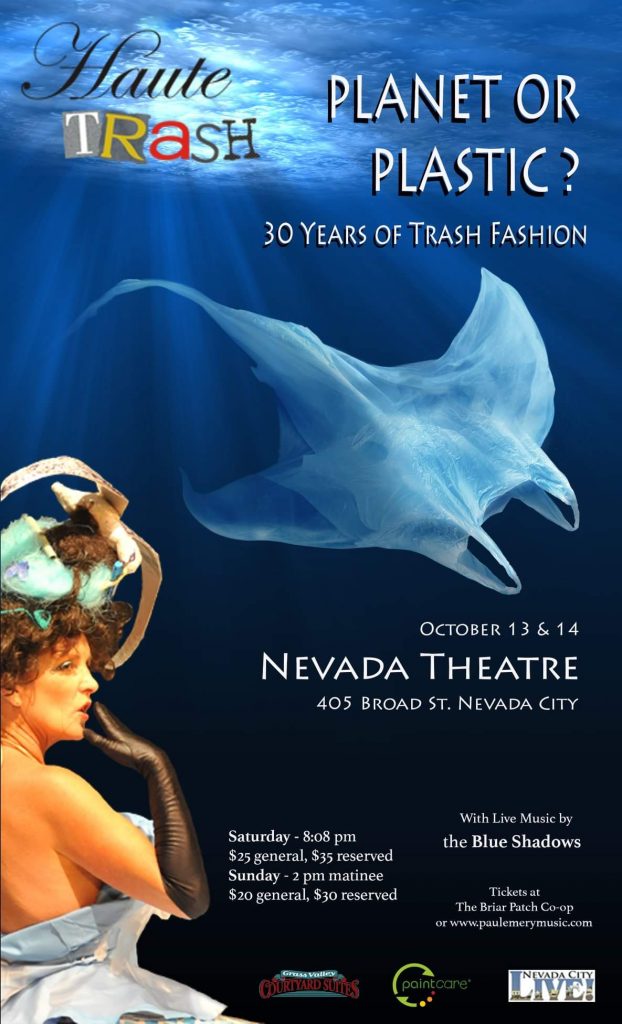 In 2019 we celebrated our 17th year at Oregon Country Faire by celebrating the Faire's 50th birthday with a fashion show created entirely of trash generated AT the previous faires.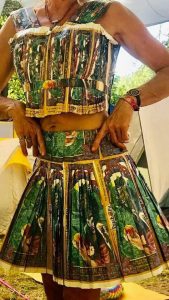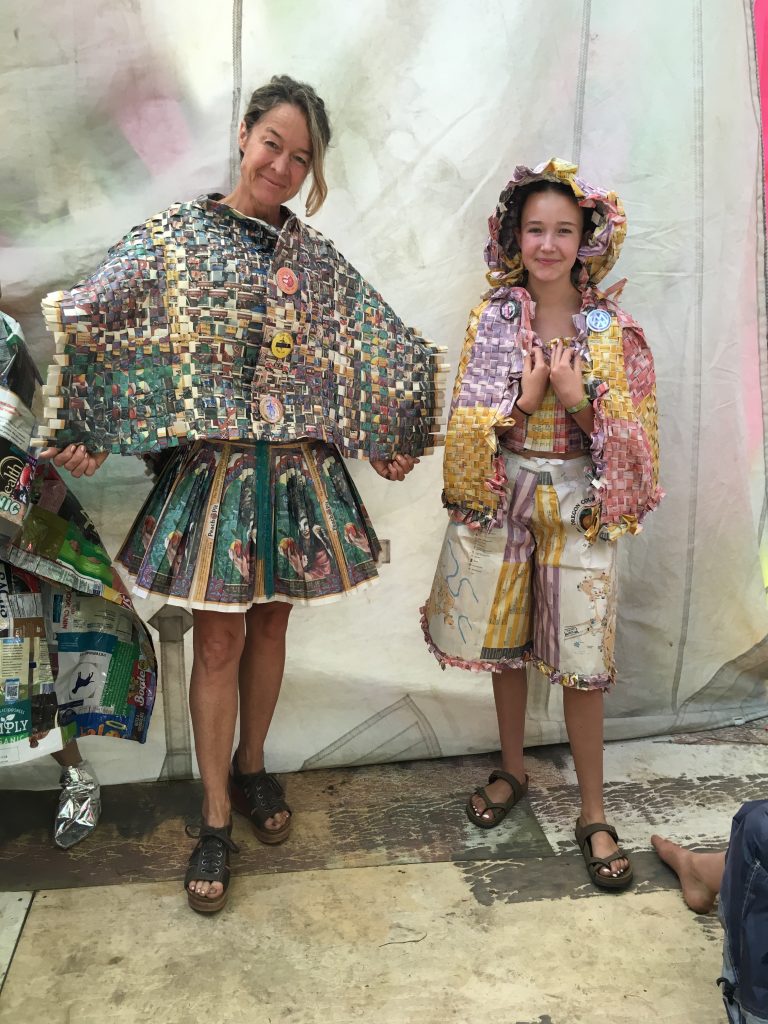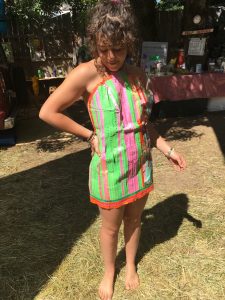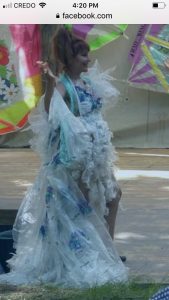 It's now 2021 and Haute Trash Artist Collaborative is 15 years strong.  A lot of years have passed since the humble beginnings with Social Science in Nevada County.
The group has grown to have members all over the world.  The children of the original designers have grown up to be today's designers and their children are our young models now. The shows and designs have grown to be far more sophisticated and professional. Trash Fashion is everywhere. We helped make that happen.  We are proud to have been pioneers.
Our message has always been clear: You will never look at your trash the same way again. We will change the way you view the world.
Please visit the Haute Trash website for a list of what all we have been up to as well as access to several designer bios and more.  www.hautetrash.org