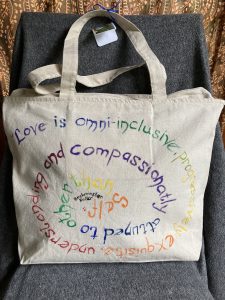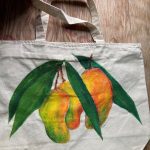 It's that time of year again !!
Time to gather together with those we love, time to share delicious meals and time for giving gifts. There is no better choice of gift than to give a beautiful and affordable piece of art created by and purchased directly from a real artist. My exclusive art bags are 100% durable cotton canvas, hand-washable and practical as well as pretty!
Take advantage of the Close -Out on what's left of images of my oil paintings printed on large square shopping bags for only $12 (regularly $15)    Monstera or Ulu Blossom designs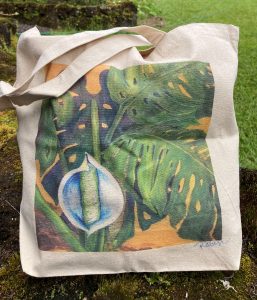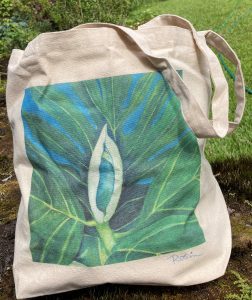 4″x 6″ Greeting cards with peel and stick brown paper envelope are also available in 3 designs….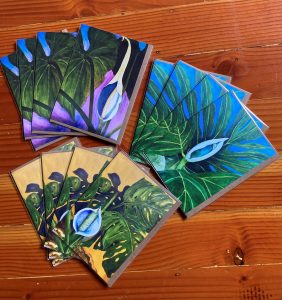 Shop here now for these great deals: Shop – Robin Worley Artist
Fantastic Hand Painted Canvas Beach Bags with zipper top….. Holds all your beach day essentials plus has an inside little zippered pocket for your keys or cash or phone. Hand-washable.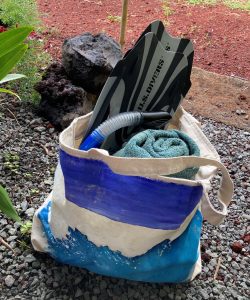 Only $35 Choose from the designs below. Order at Shop – Robin Worley Artist    Each piece is unique and has a title and product number below the image, please include these when ordering.